Description
Need Wires? Breakers? Disconnects?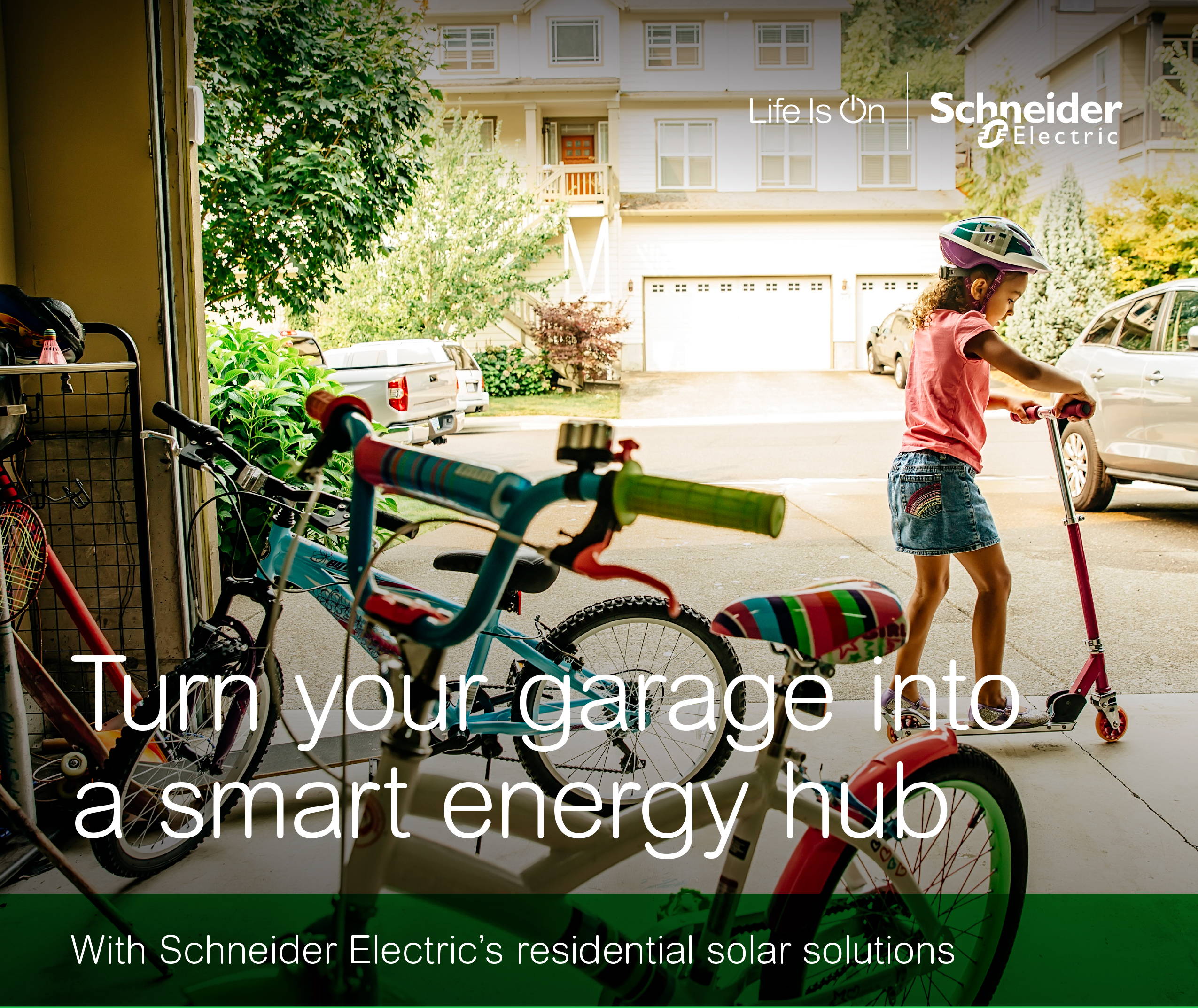 Why choose Schneider Electric for your solar install?
Designed to the highest standards of reliability and quality.

UL and CEC for home inspection requirements

Built on the reliable XW platform, XW Pro is the evolution of a time-tested, high-quality hybrid storage inverter with a large global install base.

Large fleet of Schneider inverters are still running after 15+ years in the field.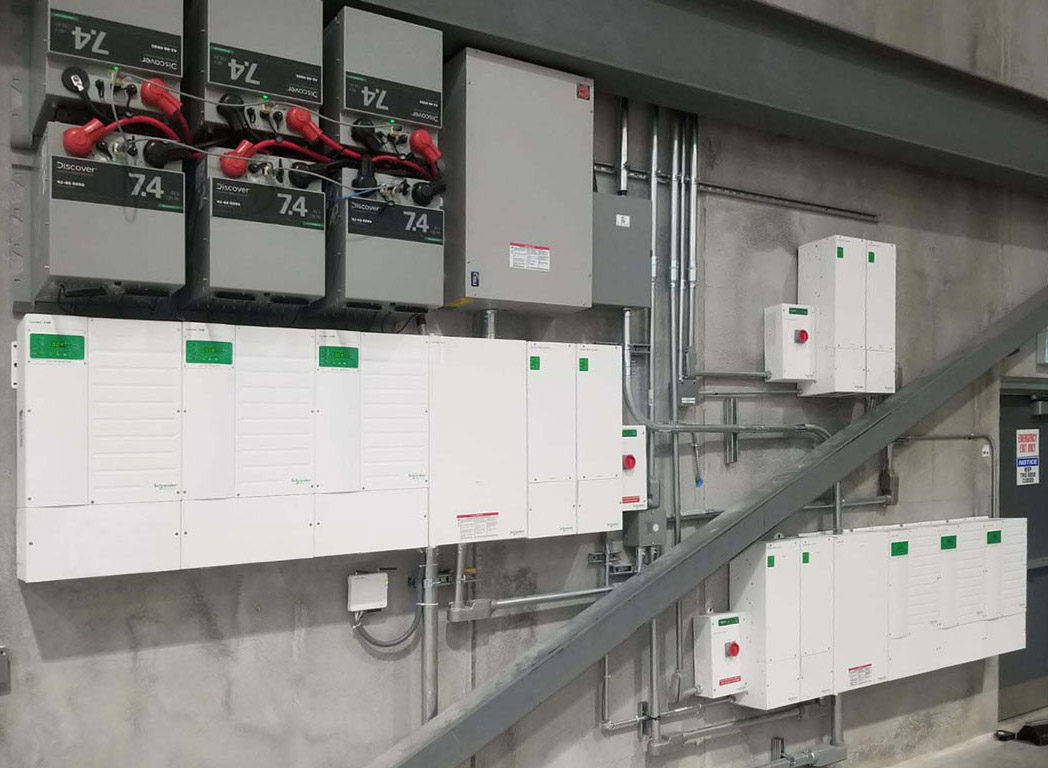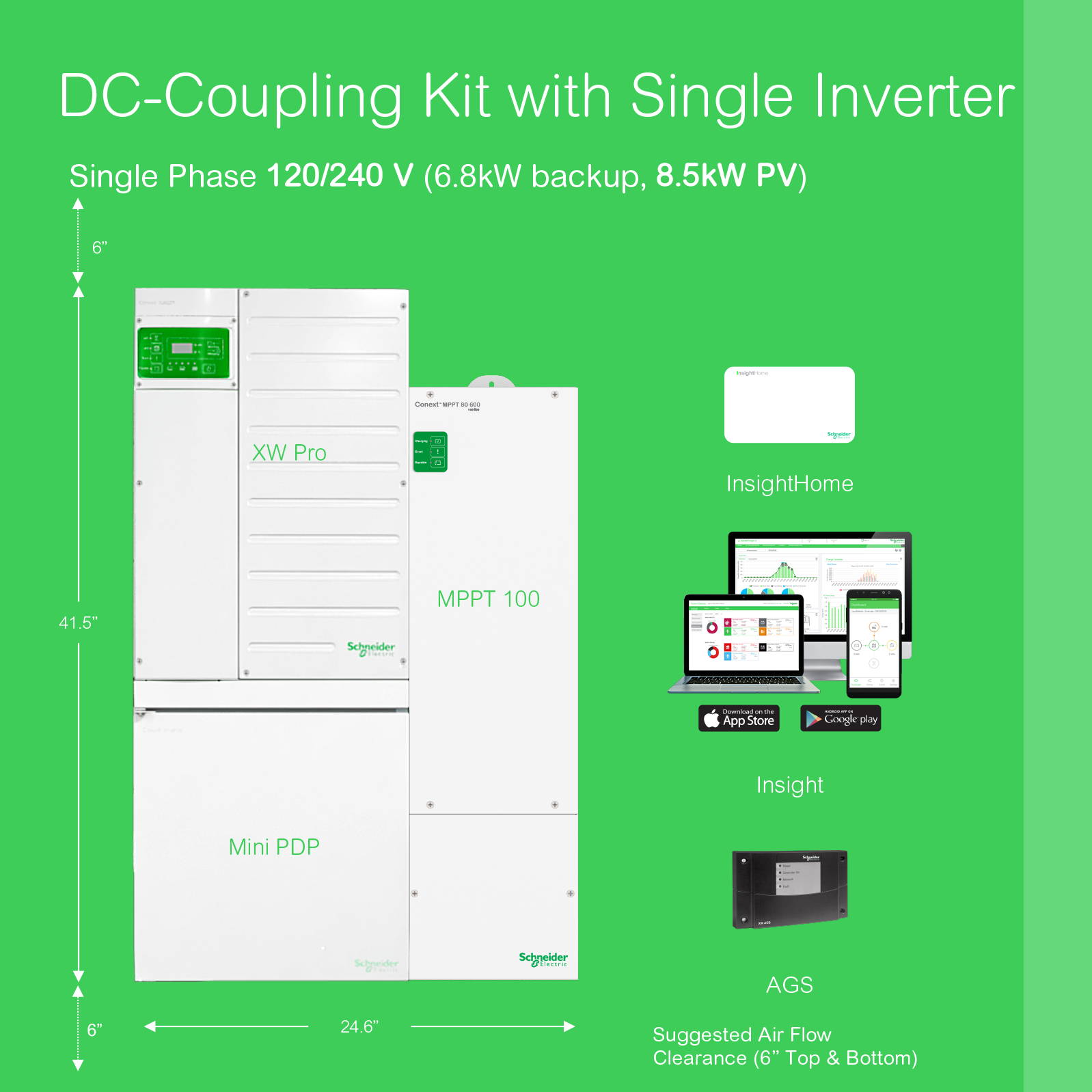 Bill of Materials
✔ 1 x XW Pro 120/240 V
✔ 1 - XW Mini PDP
✔ 1 - MPPT 100 Charger Controller
✔ 1 - 125A DC Breaker
✔ 1 - InsightHome
---
Integration Options

• 6.8kW of continuous output power.

• Allows for solar arrays of up to 8.5 kW of PV Input!

• Battery Storage – Requires only a mimimum of 2 EG4 48v Server Rack Batteries per Inverter. Recommended to have 15 kWh+ for better balance of system.

• Generator compatible with Schneider Electric
LC1D188G7 Contactor and Conext AGS (865-1060-01)

• Available MPPT Disconnect RS accessory for rapid
shutdown
Schneider Electric XW Pro
Ultimate Performance

Adaptable and scalable, the Schneider Electric XW Pro hybrid inverter provides the one solution you need for solar with storage, backup power, self-consumption, and off-grid power for homes, small businesses, and remote communities.