Installer Program


Join Signature Solar's Installer Program for a career in independent and sustainable energy. Power up your future with top-tier solar solutions and expert support. Apply now to shape a brighter, independent energy landscape.
Referral & Lead Generation
Harness the power of demand as our store attracts a daily influx of DIY customers in search of skilled installers in their area. We'll seamlessly refer them to you. Watch your email for lucrative leads.
Efficient Shipping
Enjoy expedited, secure, and cost-effective shipping through our dedicated logistics team, ensuring prompt delivery of your solar components from our Texas-based warehouses.
Extensive Top-of-the-Line Catalog
Explore our comprehensive selection of premium solar products, featuring high-efficiency panels, lithium-ion batteries, inverters, and cutting-edge mini splits and heat pump systems - all at competitive discounted prices!
Tax Exemptions Made SImple
Simplify the process of tax exemptions effortlessly by providing your business license and tax ID, allowing us to expedite your ordering experience seamlessly.
Reliable & Friendly Live Support
Access our Texas-based team of knowledgeable sales professionals, delivering reliable and friendly assistance to address your inquiries promptly.
Unmatched Product Expertise
Tap into our unrivaled knowledge of solar products. Our experienced team stays updated with the latest advancements, providing personalized guidance for your project's success.
What is the Signature Solar Installer Program?
The Signature Solar Installer Program is designed exclusively for industry leaders like you. Unlock the ultimate advantage as you seamlessly resell our top-of-the-line solar solutions to your end-users. Elevate your business to new heights with Signature Solar's Installer Program.
What types of payment are accepted?
We accept most major debit, and credit cards, wire-transfers, and in most cases, USD cash.
Is there live support available?
Yes! Our Texas-based customer and technical support agents are available by phone and email, ready to assist you!
How do I qualify for the installer program?
Not sure where to start? We're here to help!
Extended Hours: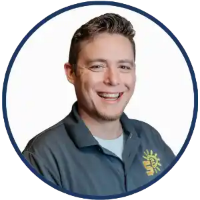 Real Texas-Based Support
Mon-Fri: 8am-8pm CST
Saturday: 9am - 2pm CST